Non-Exist-ENT
GLIMPSES OF THE MYSTERY
Hover over the featured photo and press PLAY to browse blogposts. Click the featured photo to read that post below the header.
David Lynch's

Catching the Big Fish: Meditation, Consciousness, and Creativity

is turning out to be one of my favorite

textual companions for the journey

through Twin Peaks-The Return. The book comprises more than six dozen very brief essays--some just a page or even a paragraph in length--on various aspects of Lynch's life and work and their elevation through his meditation practice. Many of the essays begin with short excerpts from Hindu sacred texts and in leafing through these epigraphs this afternoon, I was astonished at how illuminating some of them are of recent events in Twin Peaks. Here are five epiphanies to which these epigraphs testify.

1. The woodsmen are slaves to unhappiness and self-inflicted suffering, as are the rest of us who end up greedily asking the world, in one way or another, "Gotta light?": "He whose happiness is within, whose contentment is within, whose light is all within, that yogi, being one with Brahman, attains eternal freedom in divine consciousness." (Upanishads, cited in Catching the Big Fish, 3)

2. Perhaps the creative outpouring of potential life and death from "Mother" is more complicated than just a spilling forth of unmitigated evil, as many seem inclined to think: "Know that all of Nature is but a magic theater, that the great Mother is the master magician, and that this whole world is peopled by her many parts." (Upanishads

, cited in

Catching the Big Fish

, 15)

3. The assumption that the world of Twin Peaks is a dualistic universe

animated by a straightforward opposition between good and evil oversimplifies a richer and more complex narrative:

"One unbounded ocean of consciousness became light, water, and matter. And the three became many. In this way the whole universe was created as an unbounded ocean of consciousness ever unfolding within itself." (

Upanishads

, cited in

Catching the Big Fish

, 47)

4. The wise live from out of the future past: "Avert the danger that has not yet come." (Yoga Sutras, cited in Catching the Big Fish, 175)

5. Inner power has two faces: "Softer than the flower where kindness is concerned, stronger than the thunder where principles are at stake." (Vedic Definition of the Enlightened, cited in Catching the Big Fish, 169)
Powered by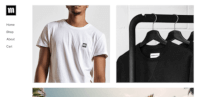 Create your own unique website with customizable templates.