Non-Exist-ENT
GLIMPSES OF THE MYSTERY
Hover over the featured photo and press PLAY to browse blogposts. Click the featured photo to read that post below the header.
The left side of the body--and in particular, left arms--have enjoyed a significant place

in the Twin Peaks narrative and Lodge mythology from the very beginning. In the original series, think of Philip Gerard, the one-armed man, who tattooed his allegiance to Killer BOB on his left arm and then removed the arm when he was "changed" and saw the light, forsaking the life of killing. Another central character from the first two seasons, The Little Man from Another Place, was essentially the Lodge embodiment of Gerard's amputated left arm. And outside the Lodge, victims of possession or exploitation by Lodge dwellers who bear the Owl Cave Ring, such as Teresa Banks and Laura Palmer, experienced their left arms going numb at pivotal times, a theme that has been carried over into The Return in the character of Dougie Jones (whose arm goes numb during extracurriculars with Jade just before he is summoned back to the Lodge

in

Part Three

in order to become--you guessed it--a gold pearl in the pocket of a man missing his left arm).

This emphasis on wounds and abnormalities to left arms--and to the left side of the body in general

--has only ramped up in The Return. Ruth Davenport--the woman whose murder kicks off the new story--suffered

a bizarre mutilation of her left eye.

Phyllis Hastings--the bitter, cheating wife to unfaithful husband Bill Hastings--was shot through the left eye by Mr. C. in

Part Two

. In one of the most baffling cases so far, Ike "The Spike" Stadtler seems to experience a traumatic injury to his

right hand

when Cooper follows The Arm's instructions to "Squeeze his hand off!" and we see Ike pull his hand away from the right grip-module of the gun to reveal that the heel of his right palm is missing; but then when the forensics team is collecting evidence in the next scene, it appears that it is in fact the palm of his

left hand

that is

affixed to the left grip-module of the gun.

​

As if Ike's swapped right and left hands weren't confounding enough, Part Eight

piles on to this strange event by serving up what is surely one of the most inscrutable cases of completely unpredictable character doubling in the series so far. And who are these unlikely twins? None other than Ike "The Spike" Stadtler and Experiment, the mother of all evil conjured by the Babylon Working ritual that began with the atomic blast at White Sands,

cut an ungodly path through an other-worldly convenience store

, and finally culminated in the vomiting forth of a cradle of filth that looses into our world the soul-eviscerating Bob and a frog-locust that has god-knows-what carnal designs on some poor teenage girl in New Mexico.

You're probably thinking: "Ike the Spike and Experiment?!

What the *%$#? I thought

THE GLASS BOX

was committed to sober analysis! C'mon, man! Take us back to that on-point stuff about

why Dr. Amp matters

or how

Cooper's journey to find Laura is our journey too

. Anything but some far-fetched comparison between Ike and Experiment!". Fair enough. It is pretty weird, I guess. I'll just leave you to your own devices to explain why Experiment HAS A RIGHT HAND ON HER LEFT ARM and vice versa, you know, the sort of condition that calls to mind the predicament of a certain smaller-than-average assassin whose left palm shows up where his right palm should be.

With all this negative attention paid to the left in previous episodes, I admittedly went into Part Nine looking for another healthy helping of port-side puzzlement. And heavens to Mergatroid did I find it, but predictably for Twin Peaks, I didn't find it in quite the places I was expecting. No more left-sided murders or mutilations. No more left extremities where the right ones ought to be. What I found instead was instance after instance after instance--far too many of them to be mere coincidence--of characters intentionally touching the left shoulders and arms of other characters, often in ways that (when you're looking for it, anyway) seem blatantly obvious and unnatural.

There's Chantal touching Mr. C's left shoulder before she goes to get "the kit." (5:11) There's Cole giving Diane the next thing to a left shoulder massage upon asking her to accompany their crew to Buckhorn. (5:20) There's Bushnell Mullins' effort to comfort Janey-E by patting her left shoulder on his way out of the Las Vegas Police Department after giving the Detectives Fusco a piece of his mind (and a few FWWM-ish clenches of his (right) fist). (13:16) There's one of the Detectives Fusco reaching out to touch the left shoulder of another officer just before the Ike "the Spike" arrest. (20:10) There's Andy offering Lucy a love-pat on the left shoulder after she purchases the chair he likes. (23:05). There's Mrs. Horne laying her hand on Johnny's left shoulder to check his condition after his run-in with the waterfall picture. (24:30) There's Mrs. Briggs reaching out to touch Sheriff Truman's left upper arm after the moving hand-over of the doohickey in the chair. (28:07). There's Albert Rosenfield's gentle restraint of Detective Mackley's left forearm on the way into the morgue. (30:15). And there's Cole's laying the arm of collegial solidarity on Albert as they discuss the Cooper/Briggs connection in the hall outside the morgue. (31:58). In the first half hour of Part Nine (not including two minutes of opening credits), then, there are no fewer than nine obvious cases of characters interacting (in odd and in some cases gratuitous ways) with the left arms of other characters.

At 32:00 minutes in, I thought sure there'd be escalating left-arm-contact o'plenty throughout the remainder of the episode. But after Gordon put the ol' paw on Albert's shoulder outside the morgue, these instances completely dropped off. Despite paying close attention to every scene from that point forward (after believing myself to have lighted onto a pattern I thought might give way to something deeply significant by episode's end), I couldn't find any further instances. At least, that is, until the last scene in the Roadhouse where Ella reveals to Chloe that nasty unexplained rash under her left arm.

And just in case we've been lulled to sleep by twenty-one minutes of left-arm free drama by this point, Lynch goes in for a second pass--this time a nauseating close-up--to make sure that this new instance doesn't slip by unnoticed.

In puzzling over all this chaos on the left,

it is well worth remembering that Lynch and Frost are not alone in associating the nigh side of the human body with mystery, evil, and non-conformity to the usual norms and rules of this-worldly human behavior and interaction. The English word "sinister"--defined by the Oxford English Dictionary as "giving the impression that something harmful or evil is happening or will happen"--is derived from the Latin word for "left" (

sinister

). And religious and spiritual visions in both Eastern and Western traditions have strong associations between the left side of the body and evil (or at least extreme non-conformity to social convention that is likely to be interpreted by more conventional people as evil).

In a previous post, I briefly discuss Lynch's interest in Hindu wisdom literature and meditation practice

. Given the influence of this tradition over his creative process, it isn't terribly surprising to find Lynch paying attention to the left side of the body in just these ways. A passage from Kirti Trivedi's

"The Asymmetry of Symmetry: The Left and The Right in Hindu Philosophy, Art, and Life"

brings the basic ideas here into sharp relief:

​Mark Frost, for his part, taps into a similar mythology via Western occultism.

The imagination-capturing linkage for Frost, at least the one that comes through clearest in

The Secret History of Twin Peaks

(239 ff.), is that of Aleister Crowley's identification with

"The Left-Hand Path"

and the veneration of

Baphomet

, a goat-headed idol or deity claimed by a variety of occult and mystical traditions (most famously, the Knights Templar) and divergently associated by those groups with everything from "a baptism in wisdom," to Satan worship, to the constellation Aries, the ram.

I found this last alleged connection to the constellation Aries especially interesting

in the light of the fact that I'd been trying to place why a particular light pattern from the convenience store scene in

Part Eight

looked familiar to me. In the lead up to the opening of the portal behind which Experiment awaits, there are these odd blurry shots where Lynch turns the convenience store into an abstract pattern of lights that call to mind starlight. Here's the image I have in mind:

What you're seeing here is a an out-of-focus shot of the convenience store in which that illuminated top edge of the overhang, the two lightbulbs on top of the gas pumps, and the light at the top right of the store--when taken far enough out of focus--resemble a chain of stars, like a constellation. Given this alleged connection between "the left-hand path" and Aries, I thought to myself: well, does this set of stars look anything like Aries? I don't know much about astrology, so I Googled "Aries" and this image of a potential design for an "Aries Tattoo" popped up:

Here's what happens when you lay the tattoo design onto the out-of-focus convenience store.

It all seemed pretty far-fetched and not worth writing up until an icon of Aries showed up in Part Nine, just before Ben Horne and Beverly continue their search for the singing bowl noise (50:16):

Whatever's happening here, it certainly seems wise to keep looking left as the symbols and secrets and mysteries pile up in the second half of the new series. Seems to me that something sinister is afoot.
Powered by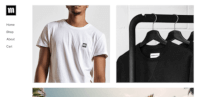 Create your own unique website with customizable templates.